If you've never been to
A Beach Cottage
, then you're missing out! As if Sarah's, (ABC's blogger extraordinaire), wonderful sense of style and panache weren't enough to keep you coming back time and time again, her sharp wit and great sense of humor will have you clamoring for more!
She is a girl after my own heart...in love with with the beachy lifestyle and someone who doesn't take life
too
seriously! Recently she's been having a few hiccups with Dell computers, so in order to relieve some of her stress she's decided to do a little shopping. Unlike most people who go shopping to let off a little steam, she is giving
YOU
the opportunity to shop "through" her! That's right, she is sending one lucky winner (maybe even two) a gift card to
Anthropologie
! As you all know, I'm a big fan of anything Anthropologie and if they track who visits their website then clearly I am red flagged as a major stalker at this point!
You could win one of these!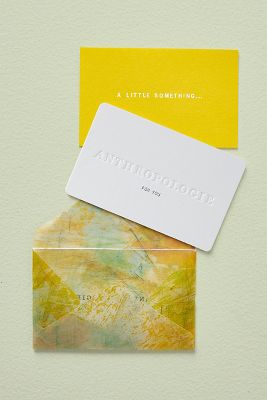 So if you want to shop on someone else's generous dime then pop over to
A Beach Cottage
and post a comment. Don't forget to send a little good karma Sarah's way as she waits for the parts to fix her computer to find their way out of the labyrinth known as Dell!
Kat :)